About

We are dedicated to providing excellent design to assist our clients in promoting their business.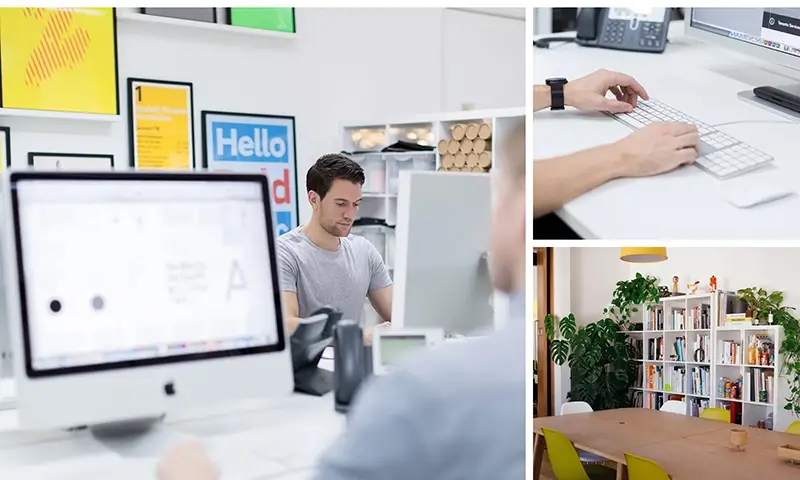 As a leading graphic design studio based in Cork, we offer a comprehensive range of services tailored to cater to the diverse needs of our clients. Our team of skilled graphic designers is committed to bringing your vision to life through innovative and captivating designs. From logo creation and brand identity development to promotional materials and digital graphics, we work closely with you to ensure your unique message is effectively communicated.
In addition to our exceptional graphic design services, we take pride in our top-notch printing capabilities. With over 30 years of experience in the printing industry, we have mastered the art of delivering high-quality prints that leave a lasting impression. Our state-of-the-art printing technology combined with our meticulous attention to detail guarantees stunning results across a wide range of print materials.
Whether you require business cards, brochures, flyers, banners, or large-scale signage, our dedicated printing team ensures impeccable finishes and vibrant colours that elevate your brand presence.
Services
What We Do
At Cola Design & Print, we understand the importance of a seamless and integrated design-to-print process. Our expert designers work hand in hand with our printing team, ensuring that your designs are flawlessly translated into tangible print products. This holistic approach ensures consistency, efficiency, and remarkable outcomes that exceed your expectations. Our commitment to client satisfaction and our passion for creativity drive us to deliver outstanding results, every time.
Graphic Design
Brochures
Booklets
Leaflets
Stationery
Large Format Printing
Posters
Pullup Displays
Pullup Banners
Calendars
Schools
Calendars
Yearbooks
Christmas Cards
Communion & Confirmation Booklets